New: To participate in Caribou Coding Contests click >here<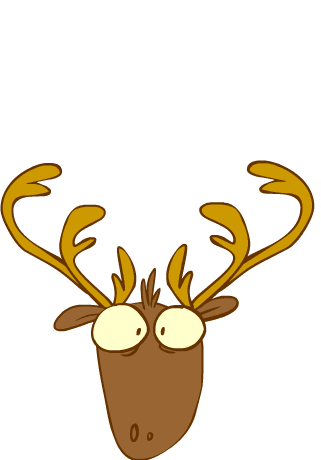 Thank you for your interest in Caribou Contests. Here you can find information about participating in the contests and how to sign up. You can sign up for Caribou Contests at any point in the year, even just for one contest, and even on contest days.
Click on the links below to jump to a section.
The Caribou Cup is an international online math competition run by a small team in Canada and representatives in other countries.
A short summary:
Levels:
7 grade levels offered (K/1, 2, 3/4, 5/6, 7/8, 9/10, 11/12)

Students can participate in only one contest level.
Students can participate in either their grade level or higher, never a lower grade level.
Strong students are encouraged to participate in a higher level.
Try out previous contests first to decide in which grade level to participate.

Languages:
8 languages on offer: English, French, Persian, Mandarin Chinese, Ukrainian, Khmer, Vietnamese, and Bahasa Melayu.


Frequency:
6 contests per year held over two days (a Wednesday and a Thursday). Schools often have some grades write on the first day and the rest on the second day, but this is up to the teachers' discretion. For dates, see Upcoming Contests on our homepage or in the sidebar.


Timing:
Students have 50 consecutive minutes to complete the contest once they have started it. Students can start a contest at any time within their school's contest time window (by default 7:30-15:30 local time). The last possible time to start a contest is Thursday 18:30 EST.


Prizes:
Cash prizes are awarded to top performing students at the end of the year. See the Prizes page for details.


Special features:

Full results on the evening of each contest's end
Interactive questions using fun math & logic games (every contest, announced 2 weeks in advance)
Math History questions (two contests per year, announced 2 weeks in advance)
Video solutions on our Youtube & Dailymotion channels
All previous contests including interactive questions available as previous tests online 24/7
Certificates of participation and merit for individual contests and for the whole Caribou Cup, which counts the best 5 out of 6 contests (in the case of a tie, we use the 6th contest as a tiebreaker)
Any school-aged child can participate in Caribou Contests, no matter their nationality or schooling situation. The competition is online so you can participate from anywhere in the world!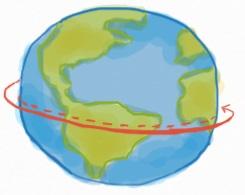 To participate you need only 4 things:
A Contact person to run the contest (usually a teacher, librarian, homeschooling parent, tutoring centre director, but you can also register with the Caribou Virtual School without a Contact person)
A place to write the contest which has an internet connection (usually a school, homeschool, library, tutoring centre)
A device with internet access (computers are preferred but tablets and smartphones are also possible)
A valid Access Code (see Fees, below)
We count on the supervising adults and the integrity of participants to ensure that these rules are followed. However, we have also developed a series of statistical tools to help identify unfair participation. When unfair participation is detected, we reserve the right to remove the student's contest entry from ranking. For more information on these tools, and examples of unfair participation, click on the above link.
In our goal of promoting mathematics, we try to keep the cost of participation as low as possible.
It is completely free to: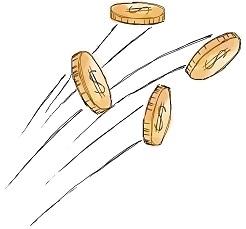 You only need to pay one participation fee to get an Access Code that will allow you to participate in all contests in the year. Prices can vary by country. Contest participation from a small number of countries is completely free, currently Ghana, Lebanon, Mali, Senegal, South Africa, Uganda, Ukraine.
Please visit the Online Shop to see all the prices for your country. You can also check our Registration Guide to see if we have a Caribou Representative in your country who can offer you discounted rates.
Cost of Participation:
Lowest level contests (Grade K/1) are completely free all year.
The first contest in October is free for all levels.
For the Grade 2 and 3/4 levels, the fee is $9.00 CAD per student for the remaining 5 contests (upfront payment is possible).
li>For Grades 5 to 12, the fee is $15.00 CAD per student for the remaining 5 contests (upfront payment is possible).
For School Wide Contest Access (an unlimited number of participating students in all levels for the full year), the fee is $320.00 CAD.
If you have received a Caribou Contests Voucher, you can redeem it for free for a valid Access Code. How to Redeem your Voucher.
Apart from participation in the contests, we offer other online math practice and learning material such as previous contests, tutorials, an interactive geometry mini-course, an automatic proof-verification system, and a calcrostic © puzzle book. Access to these as well as All-Inclusive packages for individuals and schools can be purchased with or without contest participation. For details, visit the Products & Price page. Unlimited Access to our Interactive Math and Logic Games is included in any purchase.
Participation Fees can be paid for by the teacher, school, parents, or third-parties. For information on purchases and payment options, see the Online Shop & Payments section of the FAQ.
International participation is exempt from tax. In Canada, all prices are subject to tax (HST), which varies by province. Canadian schools can claim the HST back under our business name "Caribou Contests", business number BN 834584237RC0001 and HST number 834584237RT0001.
Upcoming Mathematics Contests
There are currently no upcoming contests scheduled.
Please check back later. The schedule of contests for the upcoming school year will be released early September.
Would you like to receive updates about upcoming contests? Follow us on Facebook, Instagram or Twitter. For updates by email, join our Subscriber List.
How you register for Caribou Contests depends on your situation. In any case, every participating student needs 1 valid individual Access Code to participate in 1,2,... or all 6 contests in the Caribou Cup year.
Go to our interactive Registration Guide, or choose the option below which best describes your situation (click on

to view details):
Teacher / Librarian / Tutor
Students & Parents
An Access Code is a 12-character code starting with the Caribou Cup year. For example, 2021C4R1B0US.
You can think of an Access Code as a Student's account. All account information like the student's name, purchases, and test entries are associated with their Access Code.
Each student needs a single Access Code to participate in 1, 2, ... or all 6 contests in the Caribou Cup (July 1 – June 30).
Access Codes…
do not carry over to the next Caribou Cup
are associated with a particular grade level
become linked automatically with the student's name upon first sign-in
How do I get an Access Code?
Where can I find my Access Code(s)?
I have an Access Code. Now what?
Access Code Validity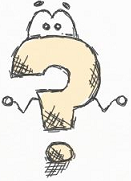 For any questions about Caribou Contests, please try our extensive Help / FAQ section. From there you will be led to an email form if you are unable to find the answer to your question.